When you call New England Treads, we aim to answer the phone within two rings.  When you hear "New England Treads, this is Jennifer," you are just one degree of separation away from the shop floor where your treads are being made.

So what does that mean for you? Better service, faster lead times, and lower costs. We are a service business that happens to manufacture wood products. We return estimate requests same-day. Lead dates are honored, and if there are any production problems, we'll let you know as soon as we do.
Speaking of lead dates, ours continue to be just two to three weeks. So send us the wood species, dimensions, and quantities, and let's get your treads made!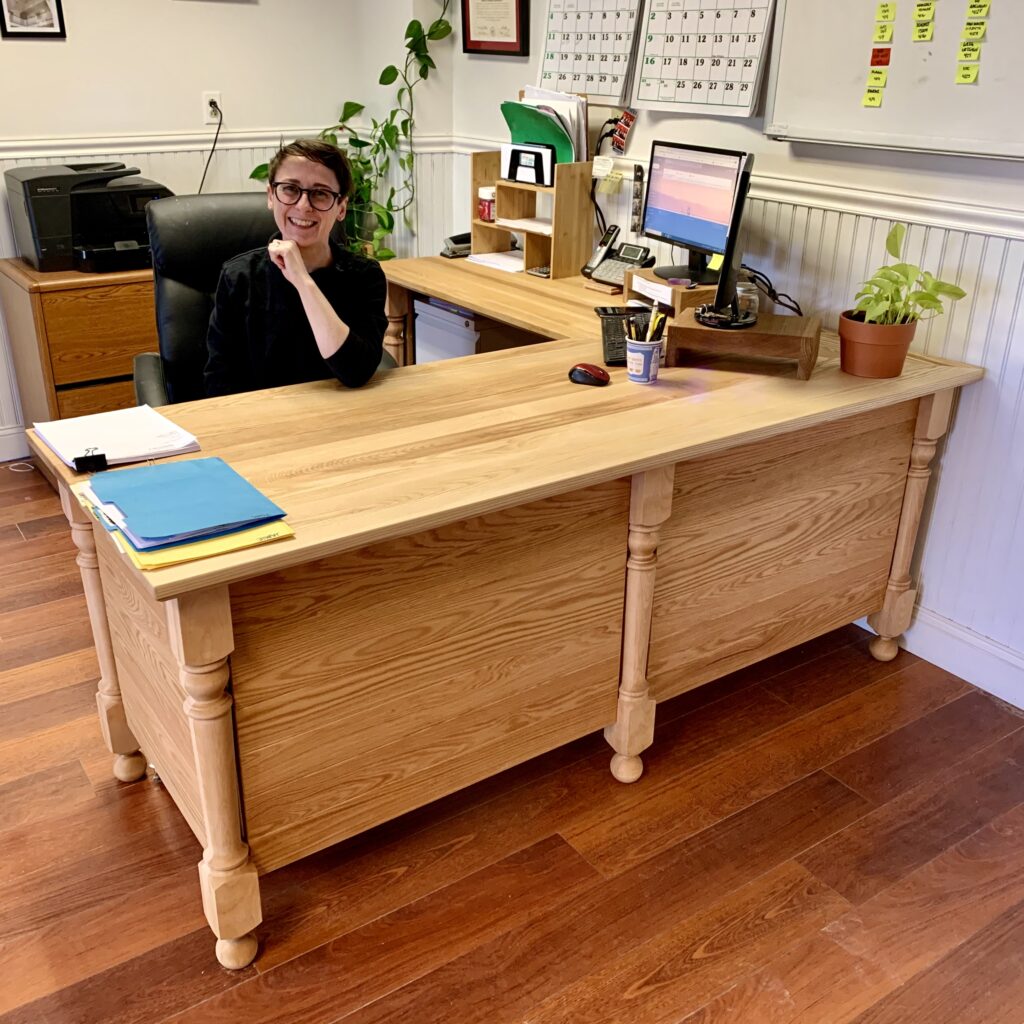 Shop notes

A new-to-us Oliver jointer arrived last week. With a 10″ wide cutter head, and 84″ long bed, we'll be able to joint much more precisely. It was immediately put to good use making an almost 2" thick maple butcher block countertop. See below!
The kiln continues cooking, and we are refining our drying schedules for Maine-grown species, including red oak and maple. We have three jobs lined up where we are drying, milling, and making stair treads and flooring from trees from the same property that the hose sits on. How cool is that!?
As always, be sure to check us out on Instagram for a regular look behind the scenes into our woodshop. Have a great day!