Our Products
---
Customized to your exact specifications.
---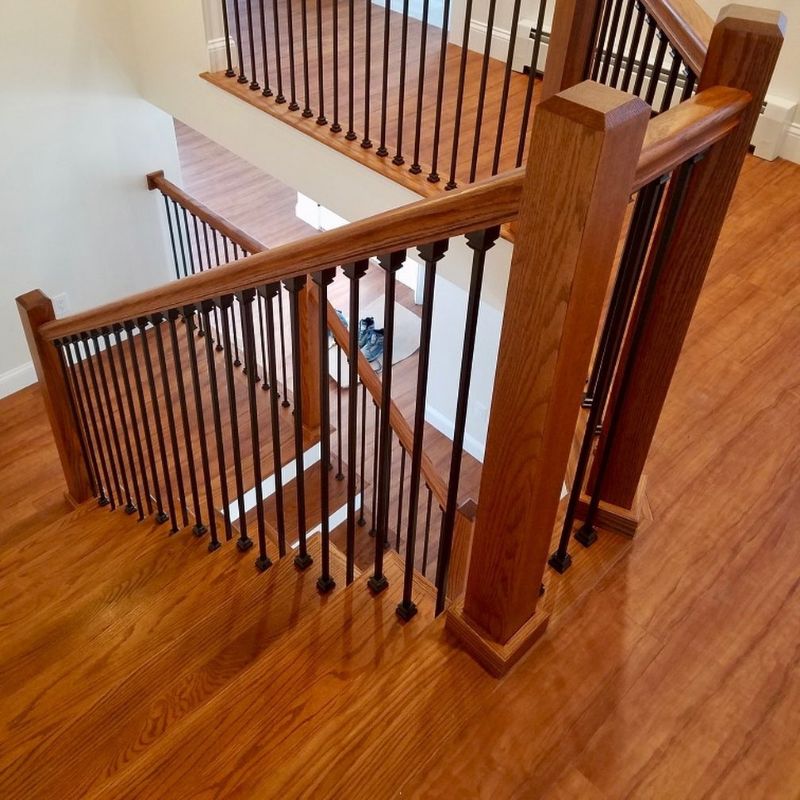 STAIR TREADS & STAIR PARTS
Your New England Treads are made to order. The most common species are white oak, red oak, maple, yellow birch, red birch, and ash. Black walnut and exotic species are available as well.
We can custom stain your stair treads to coordinate with your flooring. You provide us with a sample of the flooring, and we reverse-engineer the stain in-house. With years of experience and an ever-growing library of previous stains, we are proud of our stain-matching abilities.
We hand-sand the bullnose of every single New England Tread, guaranteeing a perfect look.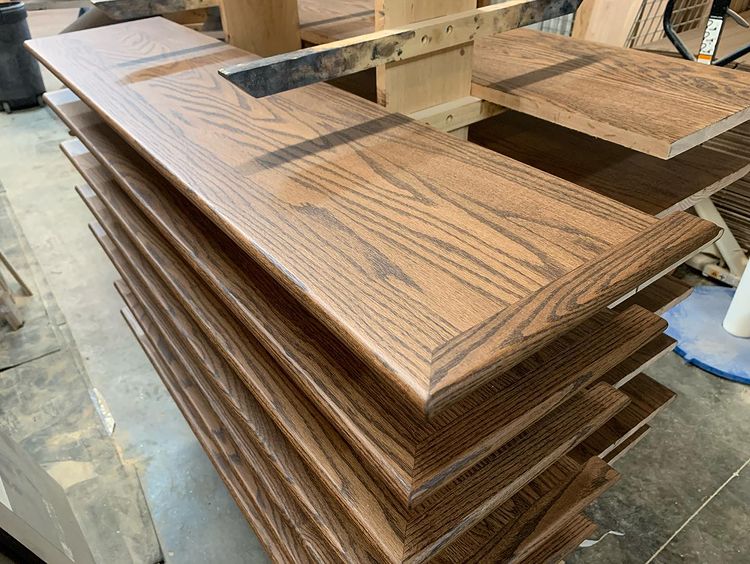 All of our returns (left, right, or doubles, determined as you look up the staircase) are joined to the tread by hand using industry specific wood glue that is stronger than the wood itself. There are no nasty nail holes distracting from the look.
Winder treads, starter treads, and landings are all manufactured in-house by hand.
Custom distressing: we offer wire brushing and hand scraping.
---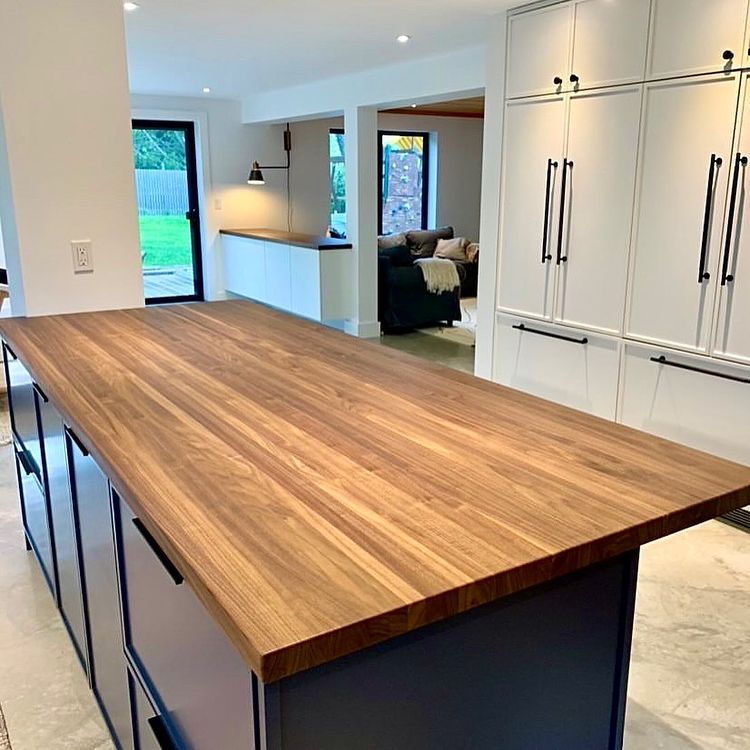 BUTCHER BLOCK
Offered in all hardwoods, our edge-grain butcher block feature one-inch-wide strips that run the full length of the countertop. We hand-match the strips so there is little color variation on the face. The grain is mostly straight and subtle, leading to a clean look. Edges and corners can be eased or cut to a radius..
---
Firewood
In order to be more environmentally friendly, we are now bagging cutoffs from our mill and selling them as firewood/kindling. Dried to around 6-7% moisture, and packed into approximately 25 lb bags, this wood goes up fast! It is great for kindling, campfires, and pizza ovens.
---
Ready to Order?
Let us know what you need and we'll gladly help you.
Pricing available upon request.