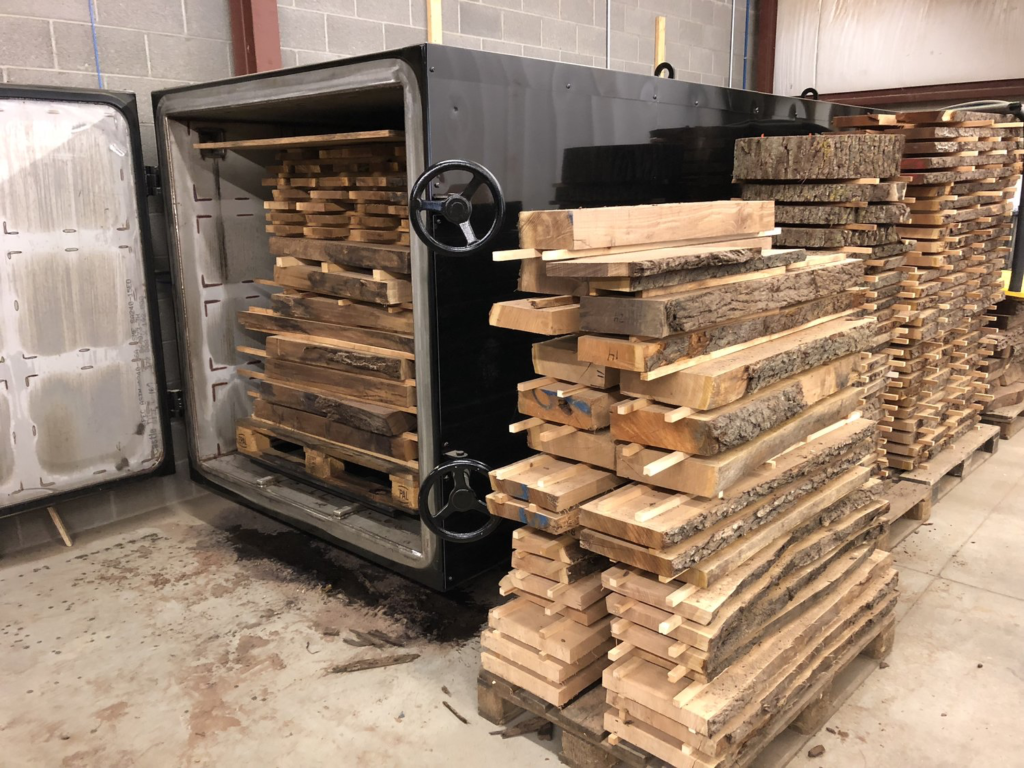 Our iDry Vacutherm Kiln can dry wood 5-10 times faster than conventional kilns. Vacuum kilns also reduce the cracking, cupping, and discoloration associated with traditional wood kilns.

Individual slabs: The minimum charge to dry lumber is $250. Pricing is determined by row and by thickness. The smallest size row is 1″ x 48″ x  144″ and will cost $5 per day in the kiln. How long it takes varies from two to four weeks for 4/4. Thicker lumber costs more per row.

The entire kiln can be rented for $125 per day. The interior dimension is approximately 48 x 48 x 144.

Stickering fee: if you need to bring your lumber to us unstickered, there will be a small fee for having us sticker it based on how long it takes ($100 per hour, per man). To allow for proper airflow, we use 3/4″ x 3/4″ x 48″ stickers, as recommended by the manufacturer. You are welcome to keep the stickers. If you are stickering it yourself, please use the same size stickers. 

Wait time: the kiln is typically booked two to three months out.